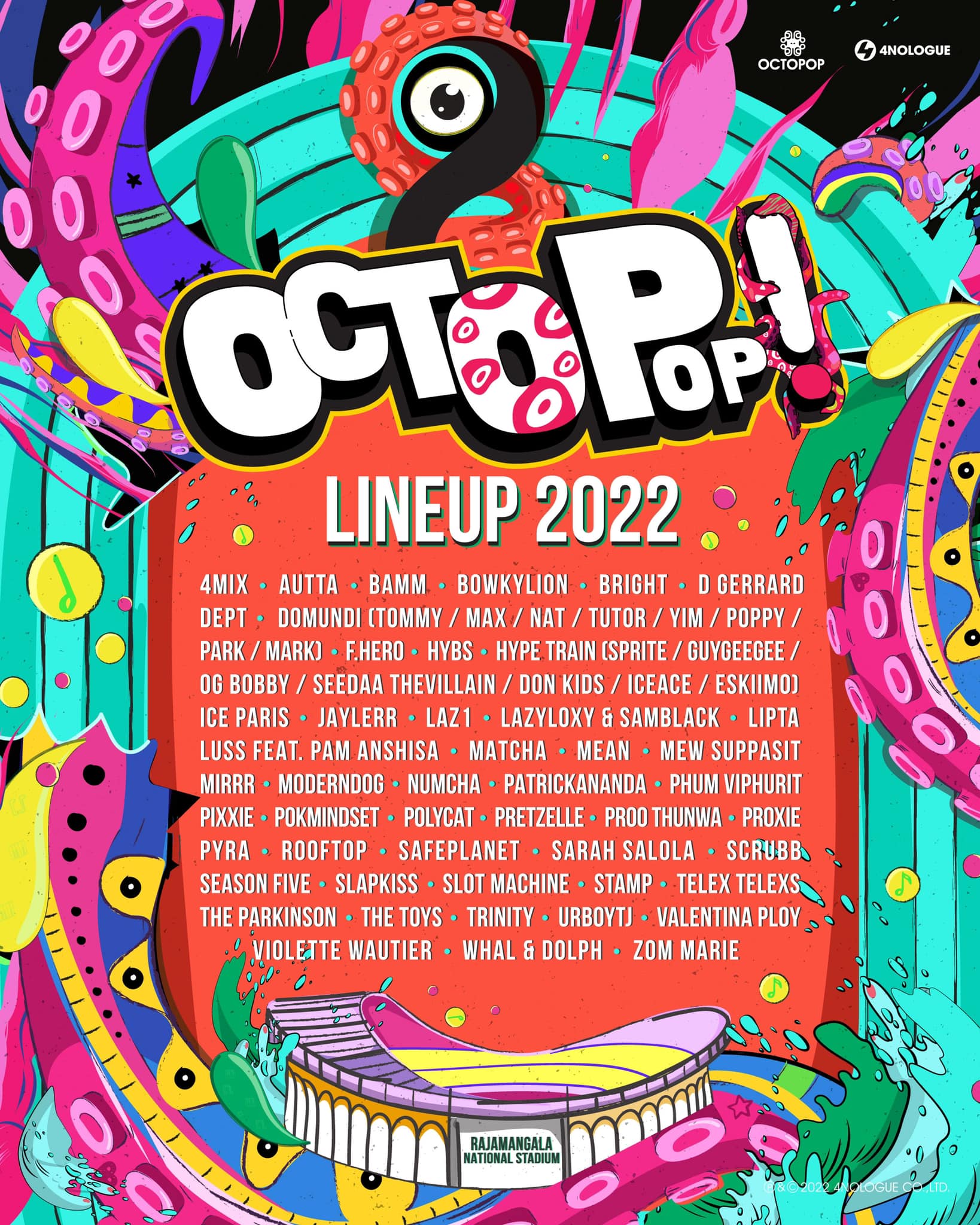 Details
Date
October 15, 2022
October 16, 2022
Location
RAJAMANGALA NATIONAL STADIUM
About event
LET'S POP! TOGETHER
ครั้งแรกของมิวสิค เฟสติวัล ยิ่งใหญ่ทั้ง LINE UP ทั้งสนามราชมังฯ
แสง สี เสียง ที่จัดเต็มจนความ POP! ทะลุปรอท พลาดไม่ได้แล้ว!
POP! ให้คุ้มที่สุด ก็ต้อง POP! ทีเดียว 2 วันติด ขยายเวลาโปรพิเศษให้ได้เข้างาน 2 วันในราคาแค่ 1,800 บาท (จากปกติ 2,800 บาท)
ซื้อบัตรได้แล้วที่ Thaiticketmajor ทุกช่องทาง
THE PROMOTION IS STILL ON !! LET'S POP! TOGETHER
BACK ON DEMAND WITH THE BEST OFFER JUST FOR YOU!
LET'S FEEL THE HYPE FROM YOUR FAV ARTISTS AND ALL THE LIGHTS AND SOUNDS FROM INTERNATIONAL PRODUCTION TEAMS FOR THE FIRST TIME IN RAJAMANGALA STADIUM!!
2 DAYS PASS FOR 1,800 THB (FROM 2,800 THB)
BOOK NOW VIA THAITICKETMAJOR
https://bit.ly/3BchHVU
Follow and share